Alliance Entertainment
Celebrity Concierge Group
WE ARE THE PAST PRESENT & FUTURE OF ENTERTAINMENT

DOING IT LIKE NO OTHER FOR THE STARS SINCE 1993!
PROVIDING THE BEST IN VIP CONCIERGE & ENTERTAINMENT SERVICES
Alliance Entertainment Group is an award winning industry leading marketing, consulting and professional entertainment celebrity concierge vip services firm.
The Alliance team has a track record that causes confidence and peace of mind. Whether your need is concept development, operations, promotions,marketing,celebrity protection & entertainment vip services to clients all over the world.
.
Alliance Entertainment's staff knows what it takes to be successful in the hospitality business, whether your business is large, small, corporate owned or independent, AE's track record will be a source of comfort for your business.
With our elite hand picked staff working out of our head office in Los Angeles we offer services for our clients with our on call staff for some of the top celebrities & industry professionals in USA,Canada & overseas are one of the top global full service entertainment executive Concierge companies in North America.
The Alliance Entertainment Celebrity Concierge Group has been in a privately owned operation since 1993 that specializes in film,television & music production, celebrity protection,model & talent management,artist development for musicians,as well representation of professional actors,models sports athletes & as well acting & vocal training,makeup & photography services.
---
MISSION STATEMENT & OUR VISION

We guarantee to live by the # 1 rule of our mission which we have been true to when we started & that is our clients needs come first!

Our mission statement is to provide a wide range of time saving tasks for the busy Executive, and individuals whose time is much more valuable than being spent on daily mundane tasks.
From supporting your local office assistants to providing access to the best VIP Services to Celebrities and Executives has to offer.
Our Team works as well with A-List hollywood producers & filmmakers to offer bespoke financing solutions for independent feature films..
The principal owners & executive team of The Alliance Entertainment Group have long established careers and a continuing involvement in film development, physical production, distribution, acquisition, sales and financing,security,and nightlife management..
That means the company brings with it a wide variety of skills and a unique understanding of the complex processes and challenges involved in taking a project from script to screen.
---
SERVICES WE PROVIDE TO OUR CLIENTS

-Executive & Celebrity Protection for the Biggest Celebrities in the World

Alliance Entertainment Celebrity Bodyguard VIP Protection Group is the leading Private Security firm in Los Angeles,New York & Toronto.

The Alliance Entertainment Celebrity VIP & Executive protection security team provides vip services such as vehicle transports & on set security services for some of the biggest celebrities..

We have been the premiere choice for celebs for the past 18yrs with a team of trained specialist under that specialize in personal protection of celebrities, executives,private citizens.and for film tv set productions.




Providing Celebrity Protection services at the following redcarpet events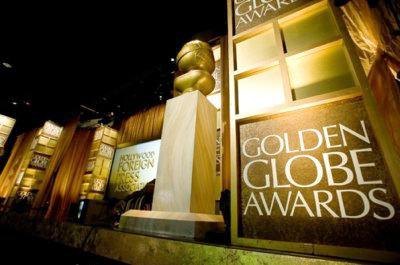 We have provided first class vip celebrity protection bodyguard services for film producers, actors, & music stars worldwide at film festivals such as TIFF,Sundance,Cannes & award shows such as the Grammy's,Golden Globes & BET, AVN & Emmy Awards.
---
VIP CONCIERGE SERVICES
Let the Alliance Entertainment Celebrity Protection Group Staff take care of you!
The Alliance Entertainment Group staff provides other services such as:
-Product Launches & Event Management
-Vip Concierge Services
-Personal Assistants
-Film & Television Production
-Fitness Model & Talent Brand Management
-PR Representation for Models,Actors,Artists,Celebrities
-Nightclub Management Consulting & Bar Rescue Services
-Real Estate Brokers,
-Publicist & PR Services -
Film,Television Music Producers & Directors -Interior Designers


-Event staffing Promo Models
-Celebrity Fitness Trainers & Nutrionist
-Dance Instructors
-Event Planning,& Event Photography
-Singing & Vocalist Training Coaches
-Celebrity Product Endorsements -Nightclub & Event Promoters
-Model,Wedding,Event Photography
-Training Courses(Acting Coaches & Film TV Production


The Alliance Entertainment Group is the longest running full service VIP concierge entertainment companies in North America operating in USA & Canada.

Our company has been going strong since 1993 providing services for executives,to working with Hollywood's hottest stars & film makers.
Our agency specializes in the placement of household and corporate staff to work in the estates, & mansions for celebrities & top executive and professional families in Canada,USA & Overseas.
Our staff are highly qualified and have extensive experience in their fields. We provide live-in or live-out, full-time or part-time staff at your service.
We believe in an individualized approach to building relationships with our clients. For this reason, we assign a reservation specialist to each client in order to gain a better understanding of the clients requirements.
With each reservation, we carefully match the right candidate or vendor, their experience, qualifications, and profiles, with the specific requirements of the client in order to find the most ideal services for them.
Taking Care of Hollywood's
A-LIST
Since 1993
Attention all Producers Actors Artists are you travelling to an upcoming film festival or an award show or travelling out of town to Los Angeles Las Vegas Toronto Miami for business you will never have to search around for the best prices for your airfare, car rental, or hotel stay again, let us do the searching for you.

Looking for professional, celebrity & executive client transport services?

---
NIGHTCLUB EVENTS
MANAGEMENT
Alliance Entertainment Nightclub & Events Management Group the # 1 leaders in Entertainment have provided From No line,No Cover Vip,to the best in Vip Service at the front doors of some of the most popular nightclubs in USA & Canada
Our staff members VIP hosts & promotional models strive to add indispensable value to any event and occasion. As hospitality ambassadors fulfilling the role of those who would greet, mingle, demonstrate products and services, distribute demo or complimentary products, engage guests to participate in event schedule- all activities which would advocate in the successful target of the client.
Alliance Entertainment can provide all your needs in planning your next event as well have rescued over 500 bars and nightclubs from closure in our bar rescue services and turned around various venues with our solid approach to brand management .
Our events team at the Alliance Entertainment Group have organized redcarpet film festival parties during the Cannes,Sundance,Toronto International Film Festivals for various film production companies,to throwing exclusive private events & providing staffing services@ some of the hottest nightclubs in Toronto Las Vegas & Miami.
Whatever your preference may be, premium seating in your favorite restaurants or sports events, to getting into the hottest nightclub venues, a Helicopter ride, or just a quite night on the town without interference from the paparazzi, all is accomplished with a high quality service & security and comfort is our number one priority.
Our goal is NOT to meet expectations, but rather to exceed them. We consider a performance only as expected as a failure.
This perspective is shared by every single member of our staff.
Our team is personally invested in you, and as your trusted partner we deliver guaranteed! Both our Passion and our reputation mandate this level of assurance.
Our staff is a collaborative, full spectrum, energetic and innovative team.
Our events team at the Alliance Entertainment Group have organized redcarpet film festival parties during the Cannes,Sundance,Toronto International Film Festivals for various film production companies,to throwing exclusive private events & providing staffing services@ some of the hottest nightclubs in Toronto Las Vegas & Miami.
Many of our first-time clients are literally stunned with our A+ service provided.
We pride ourselves on being the "OnStar" button for our clients. Our distinguished clients have come to expect and value our highly individualized approach and our commitment to understanding each client's specific and unique needs.
What distinguishes us from other companies is our 24/7- service.
So, if you want the best that is available, unlike anything experienced at any other firm, then look no further; you have finally arrived with new partner in vip services.
---