Alliance Entertainment
Celebrity Protection & Executive VIP Services Group
LOOKING TO HIRE A CELEBRITY BODYGUARD OR PRIVATE SECURITY FIRM?
Alliance Entertainment
The # 1 Celebrity Bodyguard Executive Protection Group
HIRE THE BEST IN CELEBRITY & EXECUTIVE PROTECTION SERVICES
Whether you are attending an autograph session or completing a world tour, let our team provide you with the personalized protection you both need and deserve .

We provide the very best personal celebrity & executive bodyguard services.​ for VIPs attending business meetings, hosting private parties, or even holding concert,
Our Elite Private Security Team is dedicated to your safety.
With our head offices centrally located in Toronto & Florida & Los Angeles our talented team of investigators and security officers have the capability of conducting investigations and body-guarding services from coast to coast in Canada and USA.

---
Autograph Signings:
Gain peace of mind when you have to attend professional events. We provides close protection and personal bodyguard services.​ for clients holding book signings and autograph sessions. We will keep the line moving, keeping a sharp eye out for particularly bothersome individuals or stalkers.
---
Our company provides Celebrity Executive & Event Security services for the past 18 years with a team of trained specialist that specialize in personal protection of celebrities & executives..
Providing Celebrity Protection services at the following red carpet events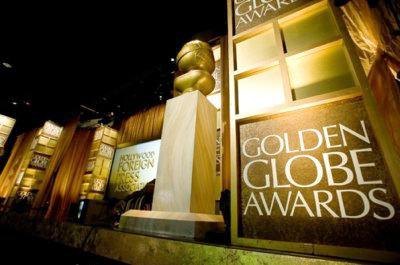 We provide first class VIP celebrity protection bodyguard services at film festivals such as TIFF,Sundance,Cannes & award shows such as the Grammy's,Golden Globes BET & Emmys.
---
---
OUR CURRENT & PAST CELEBRITY CLIENTS

The Alliance Entertainment Celebrity VIP & Executive protection security team provides VIP services for some of the biggest celebrities Worldwide.
Our elite trained security team at Alliance Entertainment Celebrity & Executive VIP Protection Group are often called upon by Hollywood's biggest stars for our first class service at red carpet movie premieres.

Since 2000 we provide the very best in Celebrity VIP & Executive protection & transport services from movie sets to red carpets for clients such as
John Travolta
Kiefer Sutherland
Morgan Freeman

CLIENTS PRODUCER RANDALL EMMETT & RAPPER CURTIS "50 CENT" JACKSON
Justin Timberlake
Dylan McDermott
Jake-Gyllenhall
LL COOL J
Ja Rule
50 Cent

We also provide on location film set security services for clients..
PRODUCER & C.E.O OF NU IMAGE MILLENNIUM FILMS AVI LERNER
Mike Myers
Eva Mendez
Nicholas Cage
Kim Kardashian
Lindsay Lohan
Paris Hilton

Gerald Butler
Mark Wahlberg
Bruce Willis
Ben Mackenzie
Samuel Jackson

FILM/TV PRODUCTION COMPANIES & CORPORATE CLIENTS
World Wrestling Entertainment (WWE)
CBS Studios
LionsGate Films
Radke Films just to name a few
CONTACT ALLIANCE CELEBRITY & EXECUTIVE VIP SECURITY SERVICES
Our company provides protection for celebrities and executives in the Beverly Hills, Los Angeles & Toronto Canada,Las Vegas, New Orleans, New York,Ottawa,& Dubai.
E-mail us at info@allianceentertainment.org
---
CONTACT US TO DISCUSS RATES & SERVICES TODAY PLEASE ALLOW 24 HOURS FOR REPLY
---